Lap Joint Flanges
A lap joint flange is very similar to a slip-on flange, with the main difference being that it has a curved radius at the bore and face to house a lap joint stub-end. Lap joint flanges and stub-end assemblies are typically used in situations where frequent dismantling is required for inspection. The lap joint flange itself is not welded or fixed in any way. It is free to spin for proper alignment with whatever it is joining to.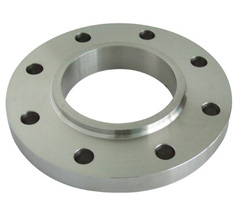 ●Model No.
WPP 013 FLLJ1
●Materials
Carbon Steel, ASTM A105
●Standards
ANSI B16.5
●Pressure Range
ANSI Class 150 to Class 2500
●Size Range
1/2 to 24 inches (DN 15 to DN 600)
●Coating
Anti- Rust Black Coating is also available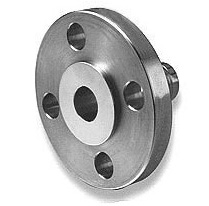 ●Model No.
WPP 013 FLLJ2
●Materials
Carbon Steel: ASTM A105 Stainless Steel: A182 F304, A182 F304L, F316, F316L
●Standards
ANSI B16.5
●Pressure Range
ANSI Class 150 to Class 600
●Size Range
1/2 to 24 inches (DN 15 to DN 600)
●Coating
Anti- Rust Black Coating is also available