DupontTM Nomex® Wear
Nomex® is a registered trademark for flame-resistant meta-aramid material. It has excellent thermal, chemical and radiation resistance.
WPP offers a series of Personal Protective Equipment with Nomex® which combine quality, comfort, technology, ergonomics and design together.
Size and design can to tailor-made as you request.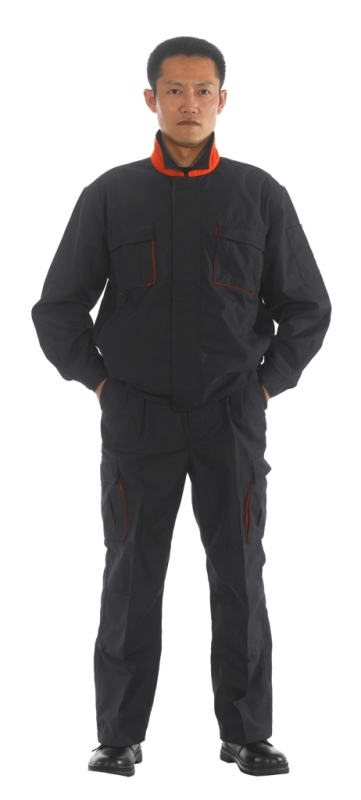 Black / Royal Blue / Navy Blue / Orange (Additional colours are also available upon request.)


• Rugged double stitching seam with matched-color flame resistant threads, Square collar;

• Front lap is eqipped with matched-color FR brass zipper and safety closure with stud poppers;

• Two Chest pockets with stud poppers design;

• Pen-insert pocket on left sleeve;

• Loop stitched on both sides of low lap to adjustment;

• Zipped back to enhance comfortability and flexibility;

• Six pockets on pants: 2 inserting on sides, 2 pockets at rear, brass stud poppers on the flap, 2 utility pockets on leg;

• Elastic Band on waist sides

(Other designs can to be tailor-made as you request.)

Anti-static
Comfortable for wearing

As working wearing, it can be used in oil and gas fields, petro-chemical plants.